BRASS CANDLE HOLDER GARDEN - See our catalog

Forged brass chandeliers for outdoor use. Handmade in an artisanal way with glass to protect the candle from the wind.
We manufacture wholesale chandeliers in different colors and Moroccan, Ibiza, Indian and custom styles. You can consult us for personalized models with different measures for hotels or beach clubs.
General Details
Order inquiry
General Details
BRASS CANDLE HOLDER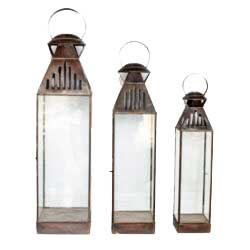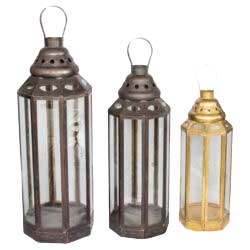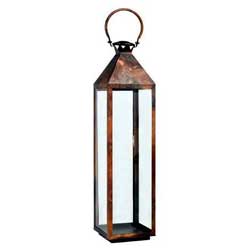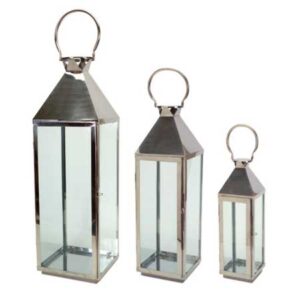 Discover our beautiful handcrafted brass candle holder with glass screens. We have several models with different finishing that can also adapting as indoor or outdoor lamps.
Perfect decoration for garden, interior decoration, restaurants and bars.
We make to order any model with electrical installation or adapted for candle to give the opportunity of our customers to make a product as they are expecting.
This article is manufactured in three measures:
| # | Dimensions in centimeters | Dimensions in inches | Available Colours |
| --- | --- | --- | --- |
| 1 | 65 x 17 x 17 cm | 25.59 x 6.69 x 6.69 inches | Vintage, gold & silver |
| 2 | 55 x 14 x 14 cm | 21.65 x 5.51 x 5.51 inches | Vintage, gold & silver |
| 3 | 45 x 11 x 11 cm | 17.71 x 4.33 x 4.33 inches | Vintage, gold & silver |
The measurements of the Candle holder are approximate, since each model can have different measures because the shape. We are available to make any other model that is not in our catalog and depending on the specifications of our clients and adapted to the laws of the country of destination.
Request information without any commitment. Contac us for more information. Will be a pleasure to us for assits you to import your products from Indonesia. The best quality and price and 100% safe transactions.
Home Decor and furniture manufacturers from Bali – Indonesia with full shipping advice. All the production is under control. The qualities that the costumers can specify with a deadline that will be agreed with the customer upon request. We are available as provider and manufacture for more than 10,000 different products in decoration, lighting, furniture and building materials.
Final quality control, packaging and loading of the container from our own Cargo company or the company that customer can choose before shipping it to the Country of destination, including in all the order from customer to keep safe the items until arrived to destination port.
Follow us in our Facebook page.