Our Services
Global service for your business. Wholesale prices for Furniture, Home Decor, Lighting and Handicrafts from Indonesia.
Everything is possible with us. If you need Cargo company to make your imports to your country, We've the best solution for you. Our Cargo company will take care of your goods. The profesional team will pick up your purchases from the factories, transfer to their warehouse, packaging, preparing the documents and shipping to your country.

We are a group of factories that working together since more than 20 years. We can make any kind of furniture, Home decoration and lighting with the best quality-price. Everything more easy and safe for your business. We'll control all the production, payments and shipping. Our goal, give to you the oportuniti to control all you need with only one person that will assist you for everything.
Our Vision
After many years of experience in home and garden decoration, several manufacturers decided to join us to provide a global customer service from a single company. Our goal is to make access to all the items that can be manufactured in Indonesia from a single company to our customers as easy as possible. Someone who can solve all your doubts and give a quick response with solutions adapted to the needs of our clients.
Our Team
Who's behind the scenes?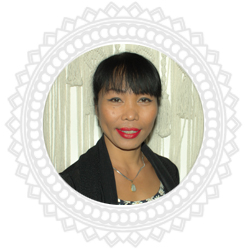 SUYATNI
MANAGER
In love with our project and our products. Always happy that our customers are satisfied with our full service for business.
Testimonials
What They Are Saying
I have opened my new company in Spain as a decoration and furniture supplier. Without doubt, very happy with the service and more with the product's quality. A pleasure to do business with you guys...
Importing from Indonesia since 1998, I took the decision that you will manufacturing my furniture since 2003 and I am very grateful for your great work. Thank so much!